First Choice Air - UV Treatment
Cleaning Is Good - Zapping Is Better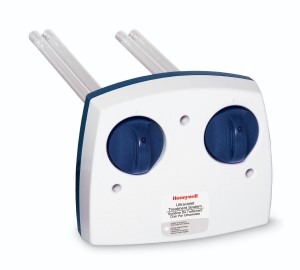 Mold thrives in moist, cool conditions, such as an air conditioner's cooling coil. Bacteria can thrive in a variety of conditions and, like mold, can be easily spread throughout your home by the heating and cooling system.
Ultraviolet (UV) irradiation has been used by hospitals and restaurants for years to help disinfect and prevent the spread of germs. Ultraviolet treatment systems apply UV technology to your heating and cooling system to zap and kill airborne and surface contaminants, helping you create a better home environment for your family.
Let Mold And Bacteria See The Light
No matter how much you clean and disinfect, bacteria, mold and germs still blow through the air in your home every time your heating and cooling system turns on. Plus, your air conditioner's moist cooling coil can serve as an ideal breeding ground for mold. Ultraviolet treatment systems act as an additional line of defense to help protect your family.
The UV lights in ultraviolet treatment systems are contained within your heating and cooling system - right where bacteria and mold try to grow. Coil irradiation models kill up to 99.9 percent of mold that could otherwise be thriving on your system's cooling coil. Airborne bacteria doesn't stand much of a chance, either, with up to 87 percent killed when passing by the system.
Save Energy, Save Money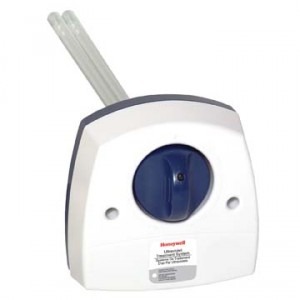 When mold and mildew grow on your home's heating and cooling equipment, the equipment has to work harder to try to maintain your desired temperature. In addition, airflow can be diminished, causing even more drop-off in efficiency. Plus, having your system's coil cleaned can be very expensive.
A surface treatment ultraviolet system is a much more cost-effective choice. The UV lights keep your air conditioning coil clean to help maintain energy efficiency and airflow. You'll save money through improved efficiency and by not needing to replace equipment or have it cleaned. Even more, you'll enjoy a more comfortable home because your system will be better able to deliver the temperature and airflow you desire.